NEXT ADVENTURE (BT-07) Pre-Release Tournament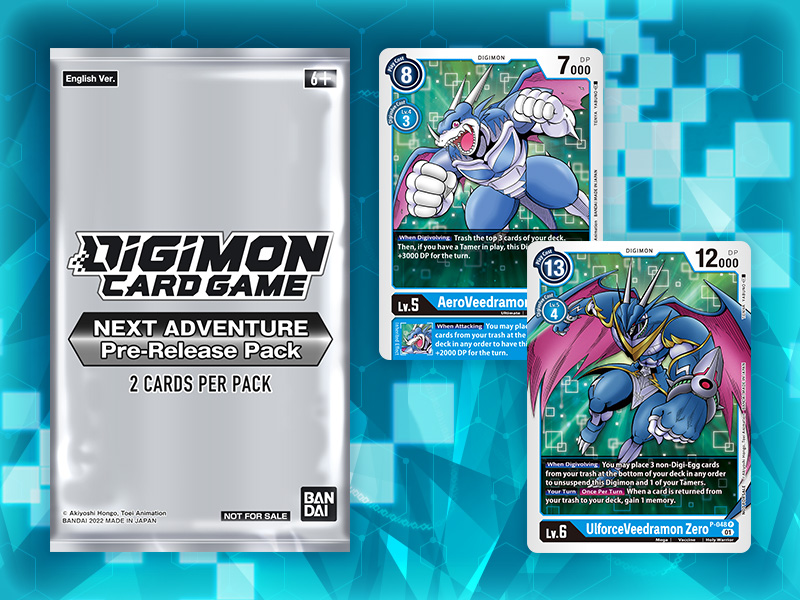 Details
As the coronavirus pandemic crisis continues to grow in certain regions, we wanted to provide updated advice to stores regarding in-store
pre-release events.
Stores may choose from the following two options:
Option 1: If it is safe and legal to run events within your county, state or region, as a store, you may choose to run in-store pre-release events. We ask you to provide a clean environment for players. Stores in North America and Europe (except France and Italy), please kindly submit event reports BCC for any events you run so we can track store activity. You may also run the event online, but please make sure to report your results.
Option 2: If you are unable to run the event because of the current coronavirus pandemic, you may provide promotional materials to players as a purchase incentive when a player purchases product to the value of your standard tournament entry fee. We ask you to report your events with 0 players in attendance in this situation.
Schedule
February 25, 2022

Contents of the NEXT ADVENTURE
Pre-Release Event Kit
Participation:
Participation Card (AeroVeedramon Zero & UlforceVeedramon Zero) x8
Sets (16 cards)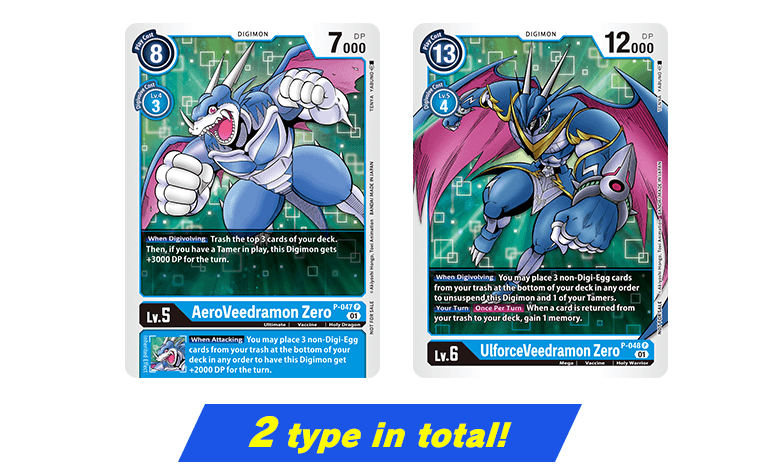 Participation:
NEXT ADVENTURE Pre-Release Pack x8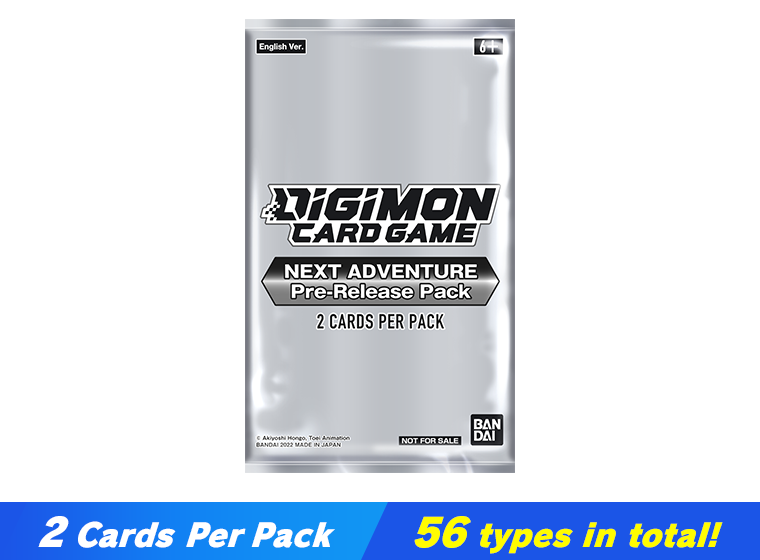 Pre-Release Stamped cards are from NEXT ADVRENTURE Uncommon and Rare cards.
Winner:
Winner Cards (x1 Holographic AeroVeedramon Zero & x1 Holographic UlforceVeedramon Zero) x1 Set (2 Cards)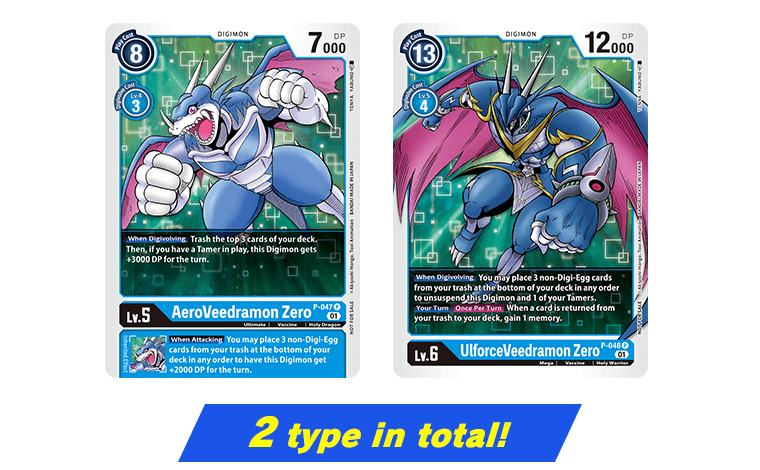 Locations