Store Championship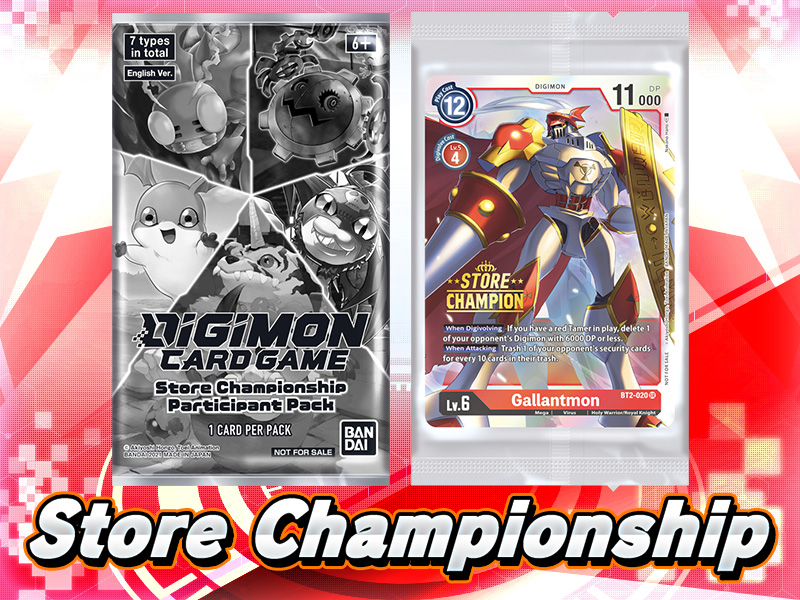 Details
Compete to become your local game store's
champion!! Join our events for exclusive 2021 Store Championship promotional items!
North American players will play to win a finals invite to this year's championships!
Event Date
September 13 – October 17
Format
Online

Singles
Constructed
Swiss Rounds. No Top Cut is supported for this event
60 minute, best of 3 game matches
Prize List
Participation
Store Championship Participant Pack
x1

Champion
Store Champion Card Set
x1
National Finals Invite
(For North America Only)
x1
Store Championship Participant Pack
Store Champion Card Set
Important Notes:
Finals invites are not passed down if a player already holds a Final Championship invite. 16 players must attend the event for a National Finals Invite to be granted.
Important Notice for Stores
Please note that it is a requirement that stores must run the event using the web version of TCG Meister.
Important Notice for Players in North America
It is mandatory for players to obtain a BCC ID via the following link to receive an invite.
Prize details are subject to change.
Prizing and amounts may differ depending on country or region.
English and Japanese prizing may differ.
National Finals Invites are for North America only.
National Finals outside of North America are Open Finals. Details to be announced.
National Finals details to be announced.
Locations