Advanced Deck Set (ST14)
Pre-Release BEELZEMON CUP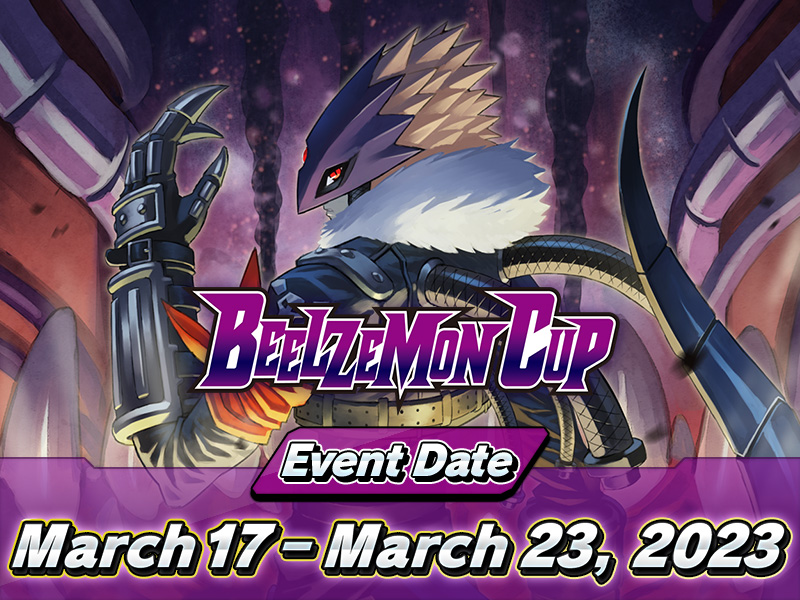 A Pre-release tournament for the Advanced Deck Set [ST14], the BEELZEMON CUP is here! This tournament is specially for purple decks only so please note the following restrictions.
-Multicolor cards must have purple as one of the colors to be permitted.
-Single color cards must be purple.
-This applies to Digi-Eggs, Tamers and Option cards.
Join in on the fun of purple themed cards!
Please check and respect any event restrictions that the local government or host store may have to protect the health and safety of everyone involved.
Schedule
March 17 – March 23, 2023
Kit contents (for 8 players)
Participation:
Pre-Release Event Participation Card x8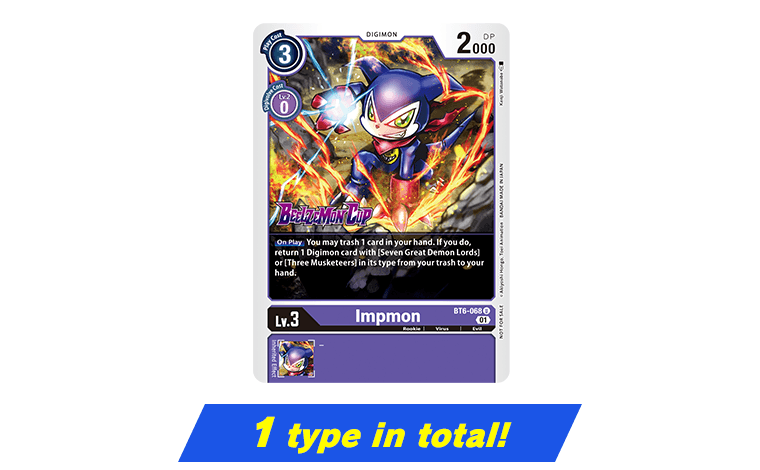 Pre-Release Participation Pack x8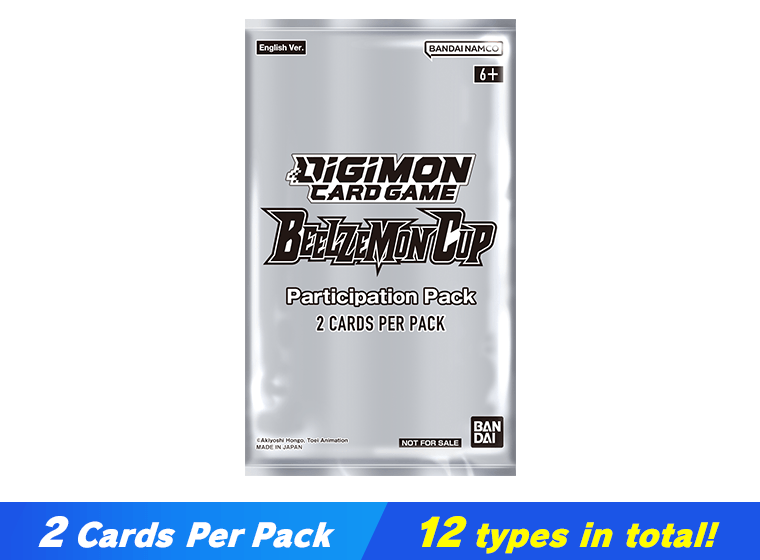 Beelzemon Cup Stamped cards are from Advanced Deck Set Common, Uncommon and Rare cards.
Winner:
Pre-Release Event Winner Card x1
(gold stamp ver.)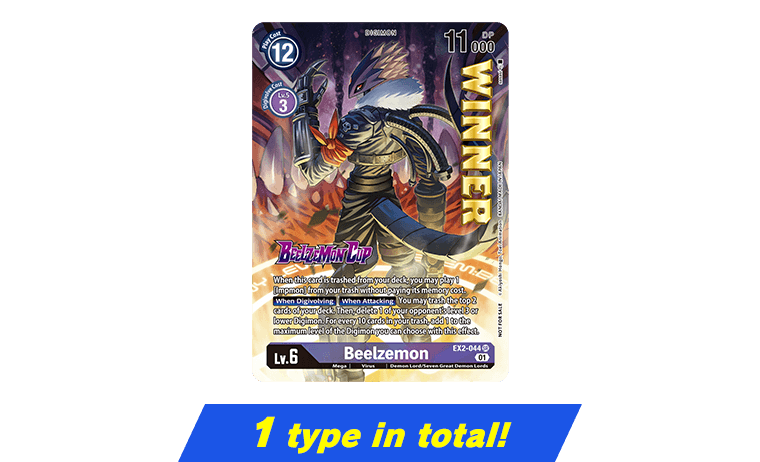 How to apply for events
We realize there is still uncertainty about holding events with the current restrictions to combat COVID-19.
Stores are independent of Bandai and should act in the best interest of their community, being mindful of the safely of players and event staff. We ask stores to only hold tournaments when it is safe and legal to do so.
We also recommend that players check with their local gaming store regarding any restrictions prior to visiting.
Please be aware that there may be date changes for the upcoming Pre-release event period.
Please be sure to confirm event dates with your local store.
All regions are available on TCG+.
Players are required to apply on TCG+ prior to the event.
Search event > Keyword "DIGIMON CARD GAME ST14 Pre-Release BEELZEMON CUP". Please make sure "Digimon" is selected at the top of the app.
It will redirect you to an external website.
About TCG+
Click to learn about TCG+ and how to search for stores