Starter Deck ST15 & ST16
Pre-Release Tournament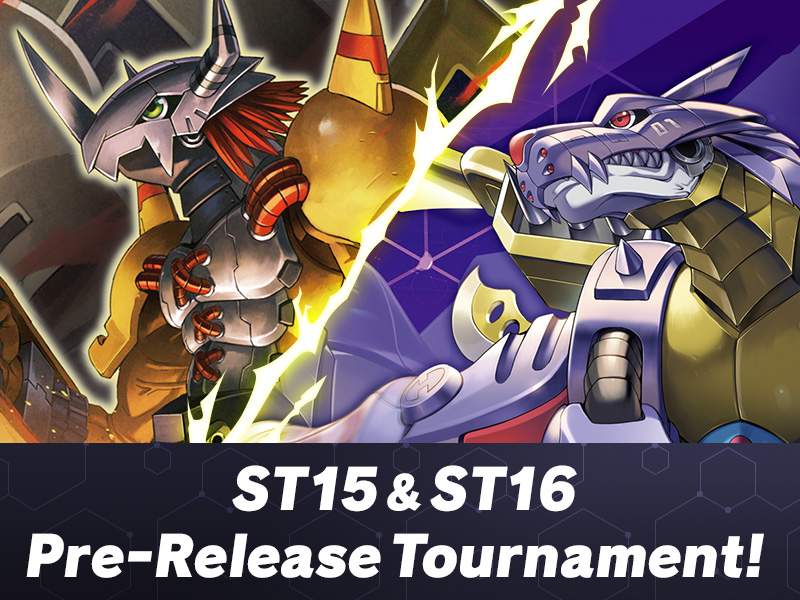 Join us in welcoming the new Starter Decks ST15 and ST16 at a participating store near you! Be among the first to get the new starter decks and try out the new "ACE" mechanic! Try battling with the new decks and get Prizes for participating and additional Pre-Release Packs based on you purchase!
Please check and respect any event restrictions that the local government or host store may have to protect the health and safety of everyone involved.
Purchase Bonus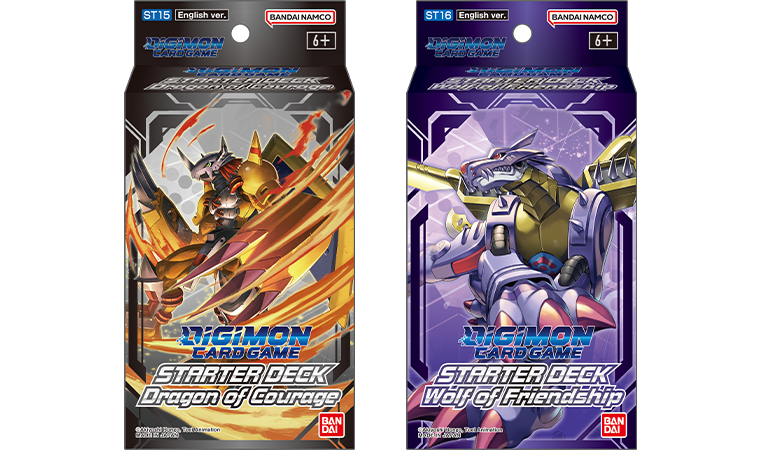 Buy 2 of ST15 and get 1 ST15 Pre-release pack.
Buy 2 of ST16 and get 1 ST16 Pre-release pack.
Buy 1 of each ST15 and ST16 and you get to choose 1 of the 2 types of Pre-release packs.
Prize List
Participation Prize:
Participation Card Gabumon (X Antibody) x1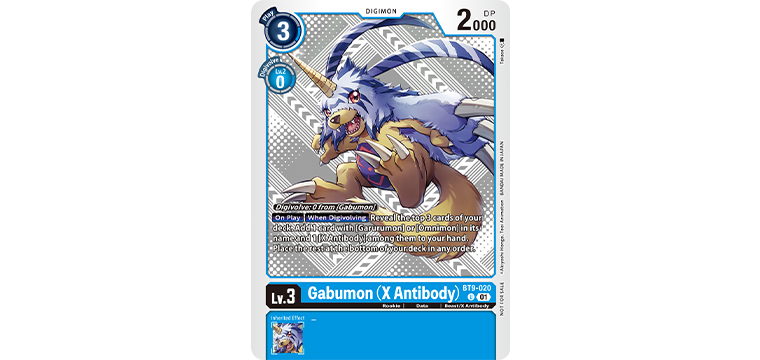 ST15 or ST16 Pre-Release Pack x1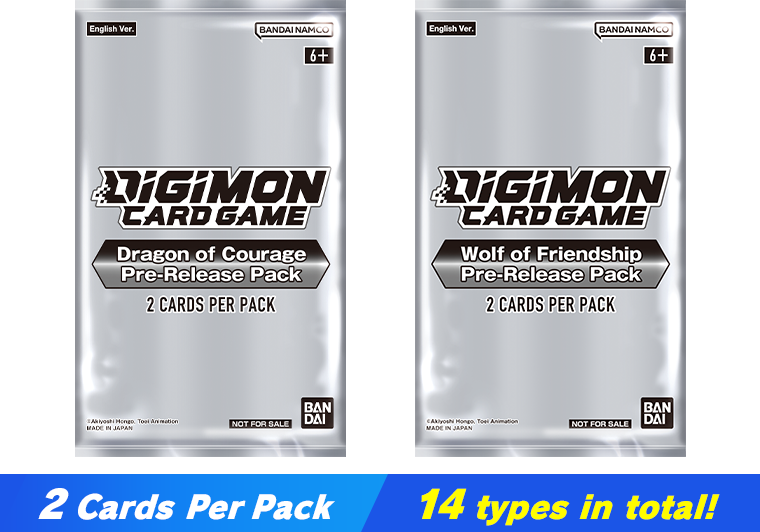 Pre-release Stamped cards are from ST15 and ST16 Uncommon and Rare cards according to the pack type.
Players choose 1 of the 2 types of packs.
Winner Prize:
Winner Card Omnimon Zwart (Silver Foil) x1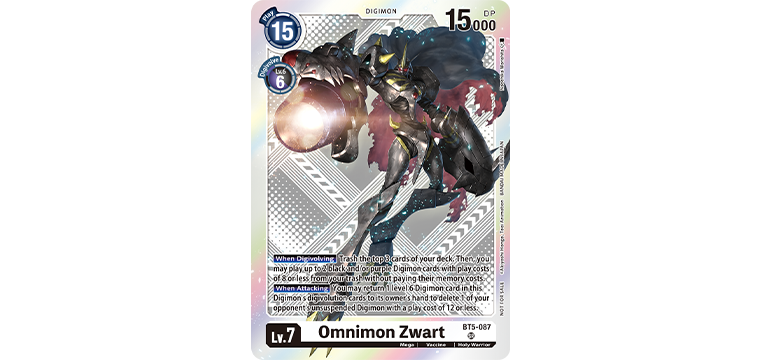 Note for Stores: 1 Kit = Prizes for up to 8 players
How to apply for events
Please be aware that there may be date changes for the upcoming Pre-release event period.
Please be sure to confirm event dates with your local store.
All regions are available on TCG+.
Players are required to apply on TCG+ prior to the event.
Search event > Keyword "DIGIMON CARD GAME ST15 & ST16 Pre-Release Tournament". Please make sure "Digimon" is selected at the top of the app.
It will redirect you to an external website.
This event will be available from September 22, 2023
About TCG+
Click to learn about TCG+ and how to search for stores