The 2023 World Championship is coming!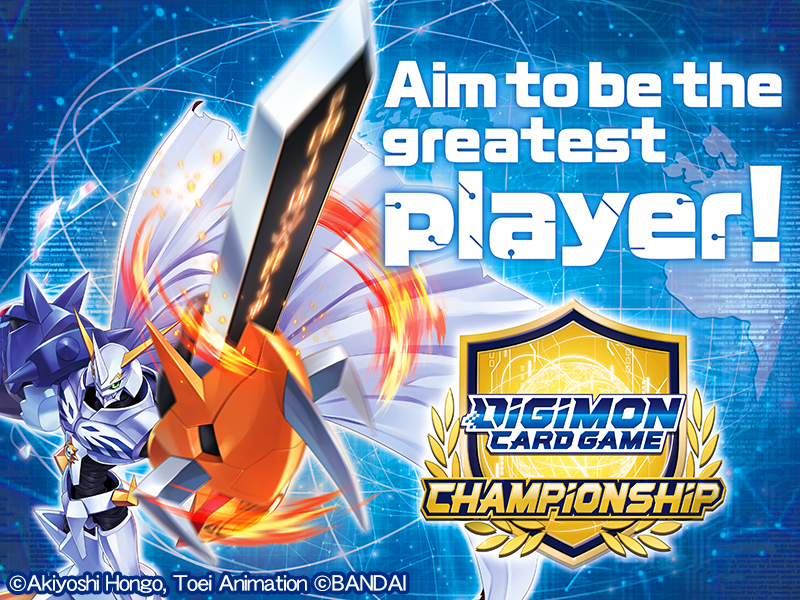 The world's greatest player will be crowned again at the Digimon Card Game
2023 World Championship!
The curtain rises on the fiercest battles yet from players around the world!
Schedule
Online/Offline Regionals
April to December 2023
Final Championships
January 2024
World Championship
March 2024
Event dates and details are subject to change.
 Look out for more information on the 2023 World Championship on this website and our social media pages!